Faculty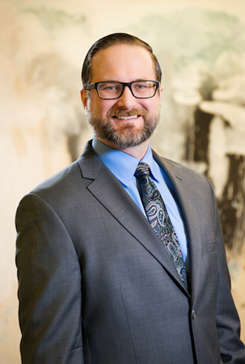 John Wright 
Intellectual Property Attorney, Burris Law LLP
Adjunct Faculty, Detroit Mercy Law Certificate in Law - Intellectual Property (Trademark Law)
John Wright is a Corporate Attorney at Tyler Technologies, Inc., the largest software company in the United States solely focused on providing integrated software and technology services to the public sector. Prior to joining Tyler, John practiced at a boutique intellectual property law firm in Detroit where he focused primarily on trademark and copyright law and was named by Super Lawyers as a 2018 Rising Star in Intellectual Property. Prior to joining his past firm, John started his own law firm focusing on trademark, copyright, and business law, demonstrating his business savvy and entrepreneurial spirit. John began his career at the Office of the Attorney General of the State of Michigan, where he served as an Assistant Attorney General and received multiple awards.
---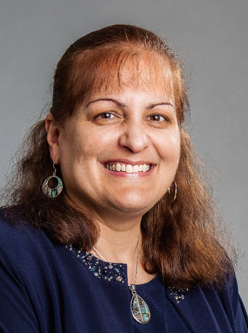 Kathryn Ossian 
Principal and CEO, Ossian Law
Adjunct Faculty, Detroit Mercy Law Certificate in Law - Intellectual Property (Cybersecurity Law)
Kathy Ossian focuses her practice on Information Technology law and related topics. Kathy spent 27 years with the firm of Miller Canfield, as Senior Principal/Information Technology & Cyberlaw Section Chair before opening her own firm, Ossian Law P.C., in 2013. The firm represents a wide range of clients in IT matters.  Kathy is a frequent speaker and author on IT Law trends and topics.
During her accomplished career, Kathy has won many awards including being named among the Best Lawyers in America, Information Technology Law, 2007- present; 2012 Detroit Information Technology Lawyer of the Year; Michigan Super Lawyers, Top 50 Women Lawyers, 2009-present; Information Technology/Outsourcing, 2007-present; Intellectual Property 2006; DBusiness Magazine, Top Lawyers, Information Technology, 2011-2014; and Michigan Lawyers Weekly, 2011 Women in the Law.
---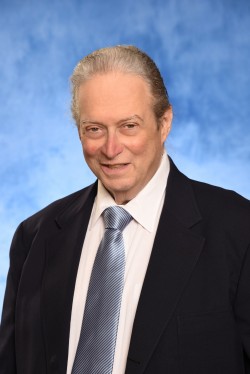 Professor Howard Abrams 
President of the Intellectual Property Law Institute
Professor of Law
Specializing in copyright and the related areas as entertainment and computer software, Professor Abrams is internationally recognized as an expert on copyright law. He has authored a two-volume treatise on United States Copyright Law, The Law of Copyright, published by Thomson Reuters and available on Westlaw as the CopyLaw database. Additionally, Professor Abrams has twice served as a Trustee of the Copyright Society of the U.S.A., is currently the President of the Intellectual Property Law Institute, a Master of the Bench of the Michigan Intellectual Property Inn of Court, and a member of the editorial boards of the American Journal of Comparative Law and the Journal of the Copyright Society of the U.S.A., a voting member of the National Academy of Recording Arts and Sciences, has served as a trustee of the Detroit Music Foundation, received the John Hensl Award given annually the State Bar of Michigan for contributions to law and the arts, and served as the American Reporter on author's rights for the XIIIth International Congress on Comparative Law(Montreal 1990) and as the General Reporter for the XIVth International Congress of Comparative Law(Athens-Delphi 1994).  He is frequent speaker and presenter on the subject of copyright and related topics.
---