Vision for the Law School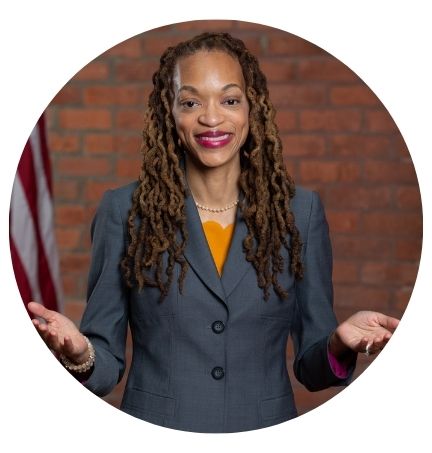 Dean Jelani Jefferson Exum is committed to advancing the mission of Detroit Mercy Law. Her vision for the school includes expanding resources for students, enhancing Detroit Mercy Law's reputation, and engaging with the expansive alumni network. Learn more here about how you can help advance Dean Jefferson Exum's vision and priorities for the school.
 

Support the Vision

Financial gifts to the Dean's Vision Fund help support the law school and Dean Jefferson Exum's vision for the future. We would not be where we are today without the generous support of donors like you. Your financial support benefits tomorrow's leaders and ensures that we continue our commitment to educating complete lawyers who will make a positive difference in their communities for generations to come. To give a gift, visit our Gift Giving page.

 

Learn More about the Vision and Priorities

 

Become Engaged

Detroit Mercy Law is a community of people at it's heart. Learn more about how you can get involved in our community and connect with alumni, current students, and future students.

 

Learn More About Dean Jefferson Exum

Dean Jefferson Exum joined the Detroit Mercy Law faculty in 2019 as the Philip J. McElroy Professor of Law and became Dean of the Law School in 2021. Read her message as dean.