Share: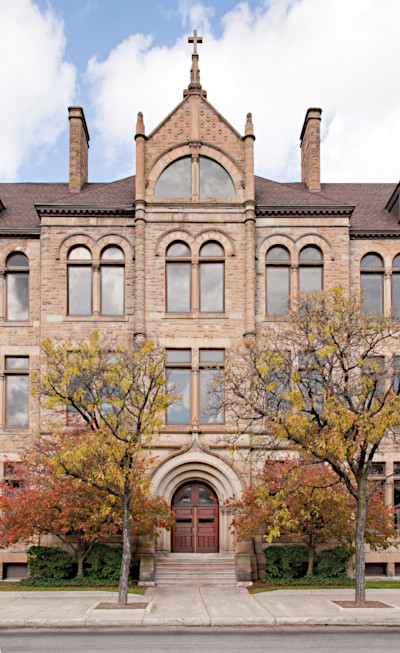 We are searching for the next dean of University of Detroit Mercy School of Law.
Leadership Profile and Position Description
The Leadership Profile and and Position Description can be viewed here. 
About Detroit Mercy Law
Find out more about
Nominations, Inquiries & Applications
Executive search firm WittKieffer is assisting University of Detroit Mercy in this search, which will remain open until an appointment is made. All applications, nominations and inquiries are invited. Applications should include, as separate documents, a CV or résumé and a letter of interest addressing the themes in the leadership profile. For fullest consideration, candidate materials should be received by Friday, Jan. 15, 2021. Application materials should be submitted using WittKieffer's candidate portal.
Nominations and inquiries can be directed to:
Werner Boel, LL.M. & Veena Abraham, J.D.
DetroitMercyLawDean@wittkieffer.com
Search Committee
Erin R. Archerd, Associate Professor
Richard Broughton, Professor of Law and Associate Dean, Academic Affairs
Cara Cunningham Warren, Associate Professor
Deja Davis, Student Rep., President, Black Law Student Association
Megan Jennings, Associate Dean for Student Affairs
Patrick Meyer, Associate Professor and Director, Law Library
Judge M. Riordan, Alumni Board President
Jessica Rouser, Assistant Director, Financial Aid
Nick J. Schroeck, Associate Professor and Associate Dean, Experiential Education
Katherine Snyder (Chair), Dean, College of Engineering & Science
Stephen C. Wilks, Associate Professor
Share: