Expanded Career Opportunities
Detroit Mercy Law students and graduates secure positions at top law firms, competitive judicial clerkships, and positions in government, business, and public interest organizations across the US and Canada.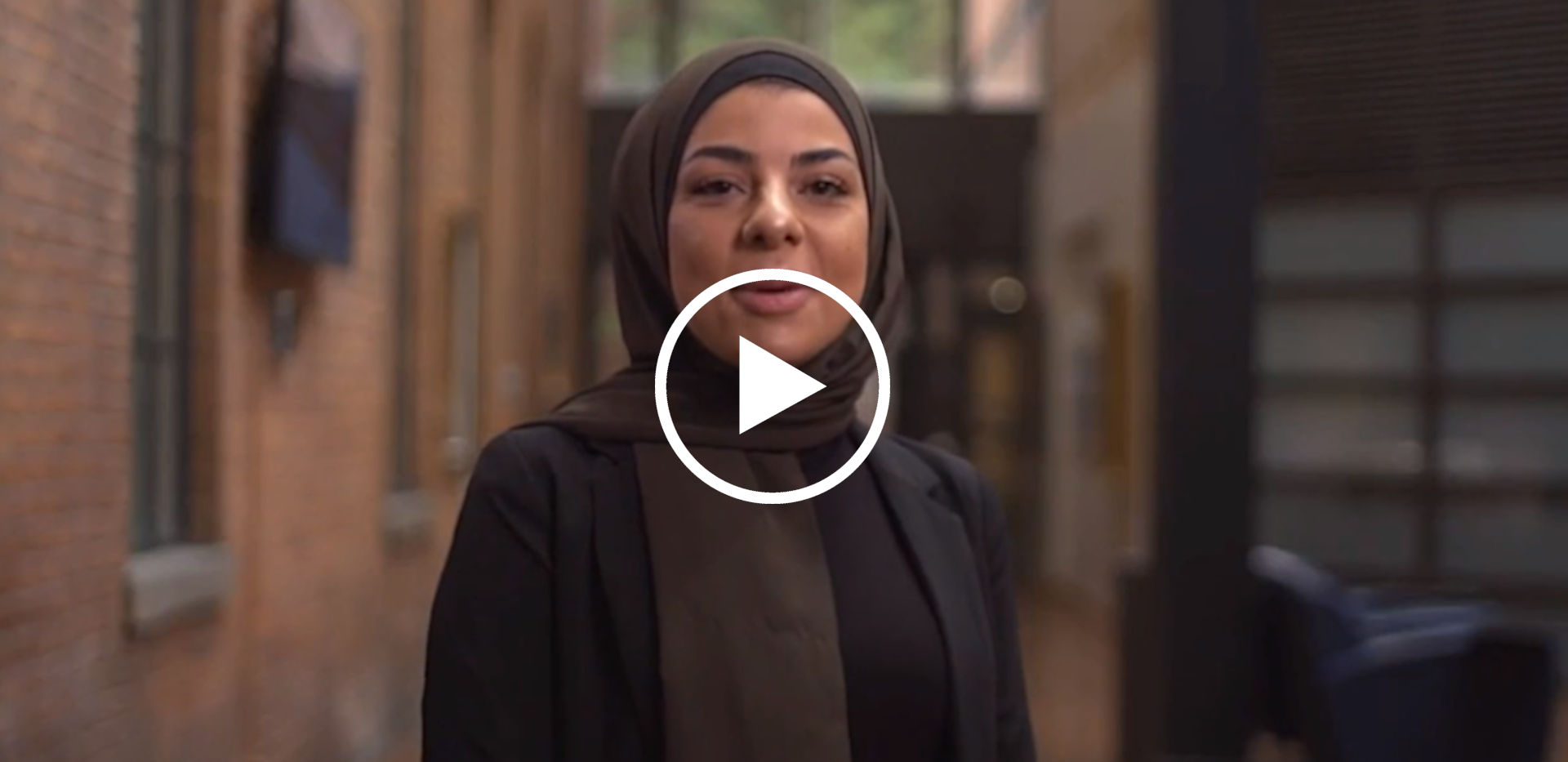 Large Law Firms

Graduates secure positions with large law firms, often prior to graduation through on-campus interviews in partnership with the Career Services Office. Students typically interview the summer before their second year of law school, work as a summer associate between their second and third years of law school, and join the firm as an associate the following year.

"The school gives students a real taste of what it's like to practice. Recent grads come in prepared and ready to work hard, and it's not surprising that they are landing and doing well at top law firms in big markets like New York, Detroit, and Toronto."

 

Joe Vernon '05 Dual JD, Senior Principal and Resident Director, Miller Canfield, Detroit

 

"The Career Services Office does a wonderful job of championing Detroit Mercy Law students, and I would not have secured this position without their support."

 

Matthew Keane '19, Associate, Dickinson Wright

 

Small & Mid-Size Law Firms

Many law school graduates nationally and from Detroit Mercy Law work in small and mid-size law firms. Many of these employers hire students and graduates through on-campus interviews and job postings in partnership with the Career Services Office.

"Much of my practice comprises of disputes involving multi-national parties and multi-national counsel. Practicing construction law has been nothing but rewarding and I could not be happier." 

 

Myles Rosenthal '19 Dual JD, Glaholt Bowles, Toronto

 

Judicial Clerkships

Students and graduates secure prestigious judicial internships and clerkships at both the state and federal levels.

"I knew I wanted to be a law clerk after my first summer in law school when I interned in the US District Court for the Eastern District of Michigan. Detroit Mercy Law's focus on legal writing prepared me for being a clerk; I am especially grateful for the Judicial Clerkship Course. After taking this course, I felt prepared to work in a court and for a judge."


Michelle Shember '19, Judicial Clerk, Magistrate Judge Patricia T. Morris, US District Court, Eastern District of Michigan

 

 

Business & Industry

Graduates secure high-level positions outside of the traditional law practice.

"I apply the skills I learned at Detroit Mercy Law on a daily basis. My role is fast-paced and requires a thoughtful and reasoned approach to supporting our people and our business. My law school education prepared me to succeed in this type of role by enhancing my critical thinking and ability to synthesize information." 

 
Christopher Stone '19, Human Resources Lead, Boston Consulting Group, Detroit

 

Government

Graduates continue the tradition of service in government positions at the local, state, and national levels.

"Being an Asylum Officer, I hear the often-devastating stories of applicants from all over the world, many of whom are telling their stories for the first time, and can be the person that grants them a safer new start in America. When I interview asylum applicants, I'm able to be more attentive to their individual journeys and stories because of the previous hands-on experience that I gained at Detroit Mercy Law."

Kourtney Lovett '19, Asylum Officer, US Citizenship and Immigration Services, Chicago

 

Charity Dean entered law school believing she would be a prosecutor but through opportunities presented by Detroit Mercy Law she began clerking at the Detroit Land Bank and has grown in city government.
"It has been an amazing experience working for the city and it happened because of Detroit Mercy Law."

 

Charity Dean '15, Director, Civil Rights, Inclusion and Opportunity, City of Detroit

 

Kyra Harris Bolden is currently serving her second term in the Michigan State House of Representatives.
"At Detroit Mercy Law, I had one of the best experiences of my life. I think it helped shape me as a person really gave me direction. I've always been interested in public service. I grew up in the community I now represent."

 

Kyra Harris Bolden '14, Michigan State House Representative, 35th District

 

Public Interest

Graduates serve their communities in public interest positions.

 

Sarah Elhelou '19, Staff Attorney, Lakeshore Legal Aid
Build Career-Launching Connections
 

Alumni Working Around the Globe

While many students choose Detroit Mercy Law because they want to work in the Detroit area, our connections extend far beyond the city. Our 9000+ alumni work throughout the State of Michigan, in major legal markets throughout the US and Canada, and in other countries.
Class of 2021 Employment Outcomes
 

The Detroit Mercy Law graduating class of 2021 secured an overall employment rate of 90% in legal positions.

Each year, Detroit Mercy Law supports graduates with securing employment and is required to report the employment outcomes of graduates as of ten months following graduation to the American Bar Association (ABA).  For the graduating class of 2021, Detroit Mercy Law surpassed the national average for securing full-time, long-term legal employment. According to the ABA employment summary, 88 percent of 2021 Detroit Mercy Law graduates secured full-time, long-term legal employment, compared to 83 percent of 2021 law graduates nationwide. The graduating class of 2021 secured an overall employment rate of 90 percent in legal positions. Employment Summary Report, 2021

 

The Detroit Mercy Law employment outcomes include graduates of the Canadian & American Dual JD Program.

For the 2021 Dual JD graduates, 97 percent secured articling, Law Practice Program, or attorney positions to fulfill the post-graduation experiential training requirement, and some will pursue licensure on both sides of the border. The Dual JD program is the only comparative program of its kind in North America in which students earn two law degrees in three years. Students earn a JD from both Detroit Mercy Law and Windsor Law and graduate eligible to be licensed in both the US and Canada. Graduates pursuing licensure in Canada are required to complete post-graduation experiential training, which is similar to an apprenticeship, before they are admitted to practice law.  Learn more about the Canadian & American Dual JD Program
Student Spotlights
 

Fall 2021: Career Opportunity Spotlights

 

Winter 2022: Career Opportunity Spotlights