Detroit Mercy Law Black Law Students Association Surprise Dean with Portrait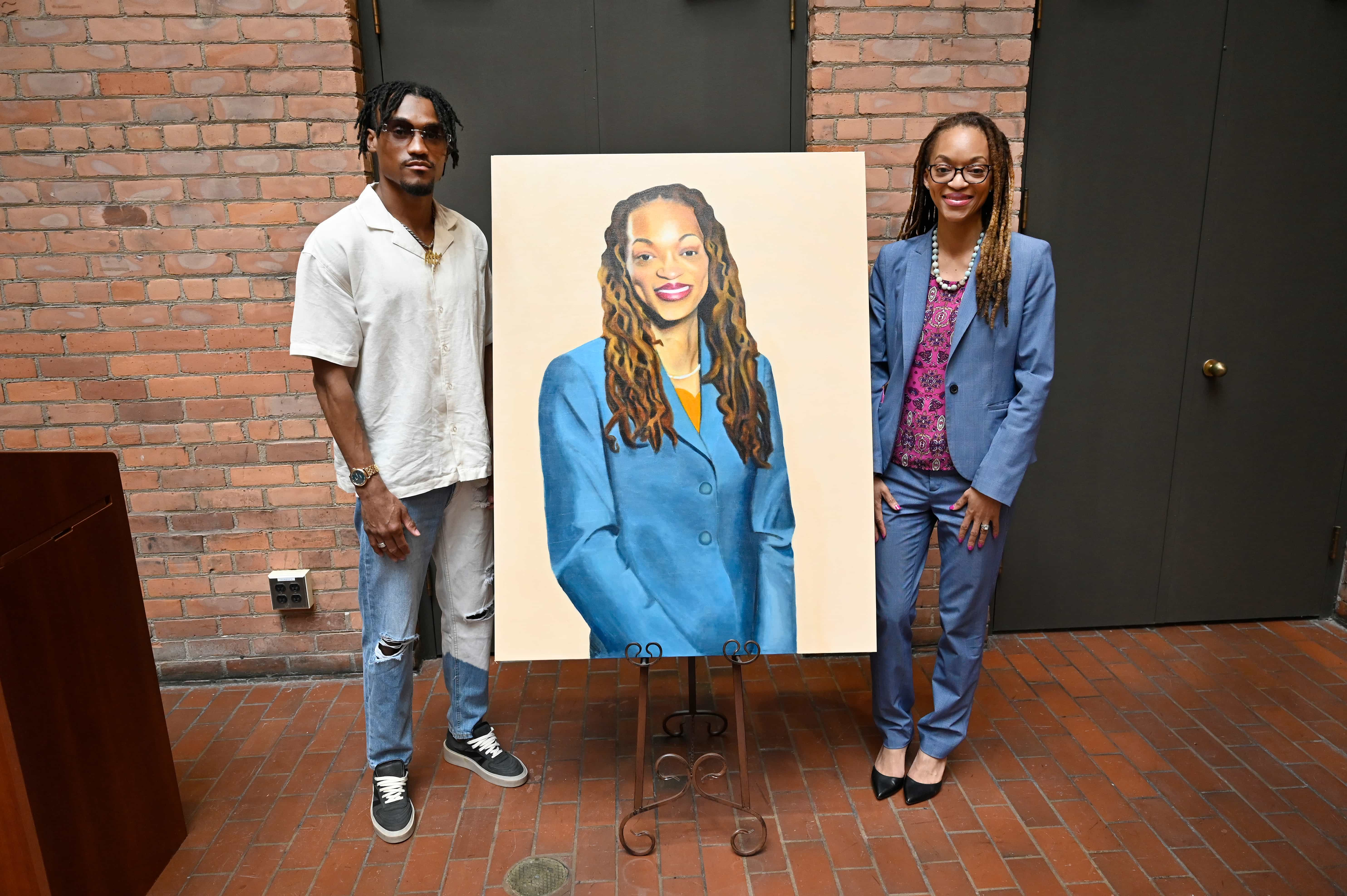 University of Detroit Mercy School of Law Black Law Students Association (BLSA) surprised Dean Jelani Jefferson Exum with a portrait they commissioned in her honor on May 8. Dean Jefferson Exum had been told that BLSA was hosting an end of year celebration which was in actuality a portrait unveiling for her.
"Dean Jefferson Exum is an inspiration to all of us Detroit Mercy Law students," said incoming BLSA president Sydney Jackson, 2L. "We want to honor her and her commitment to justice and diversity as the first Black dean at Detroit Mercy Law."
Dean Jefferson Exum became Dean in July 2021. She joined the Detroit Mercy Law community as the Philip J. McElroy Professor of Law in 2019. She is a nationally recognized expert in sentencing law and procedure.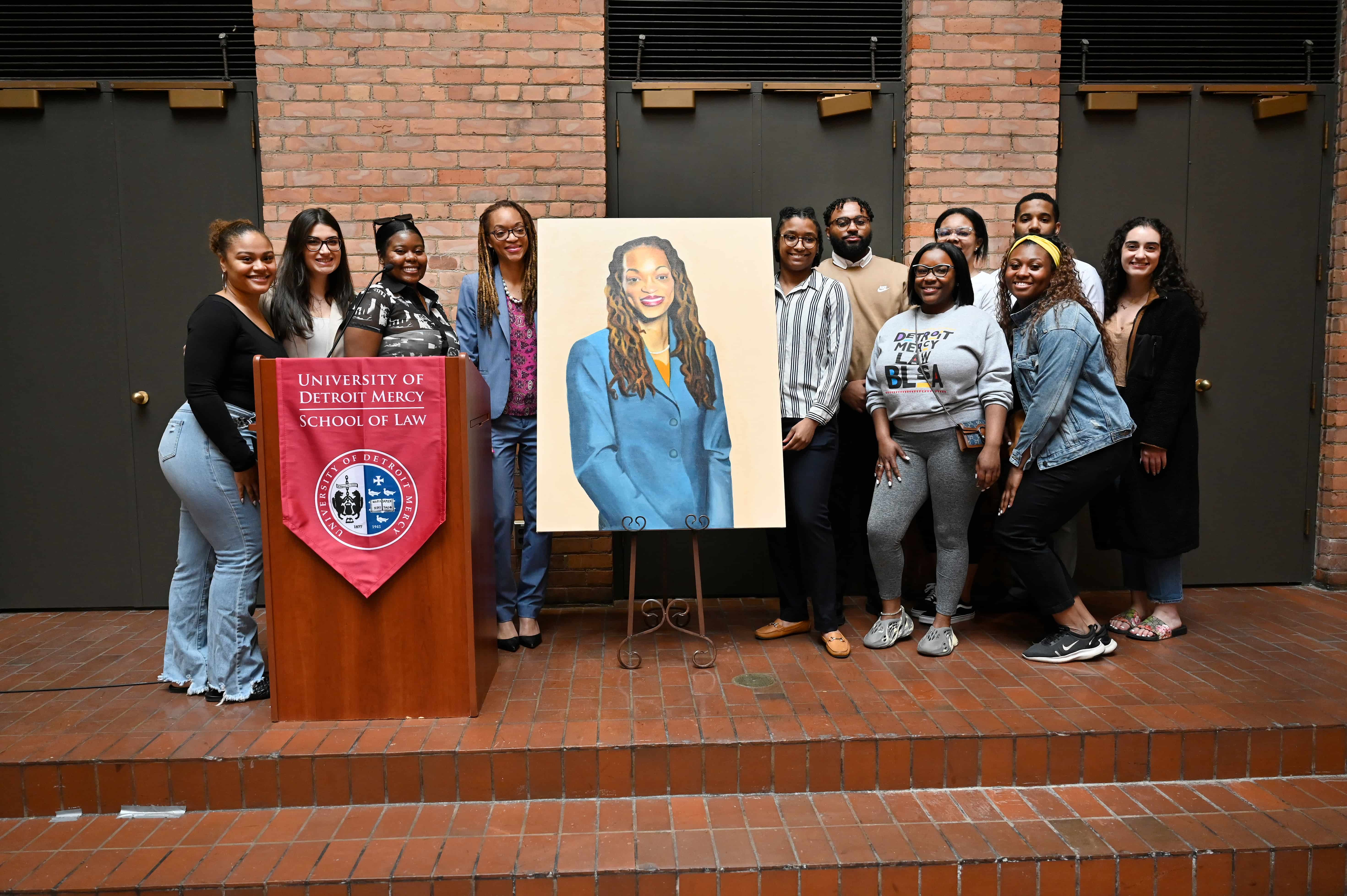 "I am so proud of BLSA and the way they create a community and show up for one another," Dean Jefferson Exum said at the event. "You're an inspiration to me and I know that you inspire everyone else in this room as well."
The portrait was created by Robert Arte O'Quinn and will be framed to hang in the halls of Detroit Mercy Law.