Learn through courses that simulate law firms, government agencies, non-profit organizations, and corporate legal departments.
"Many of our students say the law firm program courses are among the most valuable courses they take in law school. They learn to appreciate how legal rules, like the Rules of Civil Procedure, actually work in practice. Theoretical know-how is great, but that is not the only thing that makes a great lawyer."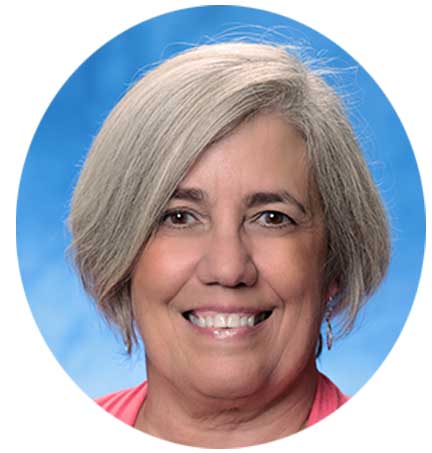 Karen McDonald Henning, Associate Dean, Academic Affairs and Associate Professor of Law
Our nationally recognized Law Firm Program bridges the gap between legal theory and the practice of law.
The focus is not on reading a textbook or taking exams.
The Law Firm Program is a series of classes that simulate practice experience through work assignments, feedback, and professional skills development that new lawyers experience at law firms, government agencies, non-profit organizations, and corporate legal departments.
Each Law Firm Program course focuses on a specific area of law. The courses are taught by lawyers and class size is intentionally small. Students work with classmates as a team of associates under the direction of a supervising attorney and receive frequent feedback on their work.
At least three credits in Law Firm Program courses are required for graduation.
Representative Courses
 

Advising Entrepreneurs in New Business Startups

Gain exposure to the issues that arise when an entrepreneur forms a business entity to develop, manufacture, and sell a new product. Engage in a series of simulated transactions involved in the founding and initial financing of a startup company.

 

Anatomy of a Business Transaction

Gain exposure to business, structural, corporate, and governance issues involved in mergers, acquisitions, dispositions, and other business transactions. Work on a hypothetical transaction involving the sale of a significant line of business by a public corporation, either to a third party or possibly to the corporation's controlling shareholder.

 

Business Planning

Explore the many business, structural, and legal issues involved in the formation, operation, and disposition of a business enterprise. Work on hypothetical transactions engaged in by most businesses with a particular emphasis on capital raising activities common to most businesses as they progress from formation to sale or dissolution.

 

Children and the Law Child Welfare Proceedings

Engage in a simulated child welfare proceeding in the juvenile division of a family court. Assume the role of a court appointed attorney to represent either a parent or a child, file appropriate motions and memoranda with the court, participate in oral arguments and direct and cross examine witnesses.

 

Family Law

Assume the role of an associate assisting the family law partner in a large law firm taking a divorce complaint to judgment and working on post judgment issues. Work on issues such as asset discovery and valuation, child custody and support, spousal support, parenting time issues, and paternity.

 

Health Law

Gain experience working with health care laws and regulations as well as the professional requirements of lawyers practicing health care law, including strict adherence to the Rules of Professional Responsibility; confidentiality; conflicts of interest; duties to their colleagues and clients. The class will assume the role of a law firm specializing in health law with each student taking on the role of partner or associate under a variety of scenarios.

 

Immigration Law

Gain an understanding of US work visa categories, employment-based immigration, immigration-related employer compliance, and issues raised when a business is reorganized, acquired, or merged. Engage in due diligence, review and draft analyses, conduct research, and interview company employees to recommend steps to be taken to keep both employees and the business in compliance in a multinational business context.

 

Intellectual Property

Identify and address various intellectual property (IP) issues that arise in a simulated corporate transaction. Work on certain IP aspects of the sale of the assets of a business, including due diligence of IP assets, reviewing and drafting documents, and conducting research.

 

International Commercial Arbitration

Engage in a simulated international commercial arbitration proceeding from its inception to the issuing of an award. Gain exposure to international arbitration procedure and process, including controlling authority and rules of various international tribunals.

 

Juvenile Justice

Gain exposure to the various aspects of juvenile criminal representation such as motion practice, competency proceedings, client representation, detention, adjudication, dispositional and post-dispositional hearings and juvenile extension and waiver. Observe real juvenile justice court proceedings, interact with a panel of practicing attorneys, and attend a class at a local juvenile detention facility.

 

Pretrial Civil Litigation

Work on a hypothetical federal case study featuring allegations of sexual harassment in employment. Research applicable law, conduct initial client and witness interviews, analyze the strengths and weaknesses of the litigation, and draft appropriate pleadings.

 

Pretrial Criminal Advocacy

Gain exposure to advocacy in the criminal justice system through examining three case files. Learn all aspects of the criminal justice system through acting as a prosecutor for one case file, a defense attorney for another, and as a judge in the final file.

 

Probate Law

Gain exposure to all aspects of probate matters. Work on testate, interstate estates, administration of estates, defending interests of heirs and beneficiaries in connection with estate disputes, and guardianship/conservatorship applications.

 

Purchase and Sale of Commercial Real Estate

Examine and participate in various aspects of a simulated transaction involving the sale and purchase of commercial real estate. Work on structuring and planning, letters of intent and term sheets, purchase and sale agreements, leases, financing, easements and other interests, title insurance and survey matters, closing documents, and other areas relating to a commercial real estate transaction.

 

Small Firm Practice

Gain exposure to the types of cases and clients encountered by a small firm practitioner such as simple wills, DUIs, setting up a corporation, and simple real estate transactions. Learn about the practicalities of how to set up a solo firm, including insurance, accounting, billing, hiring and firing, obtaining an office building, and other types of small or solo firm issues.

 

Small Firm Practice in Canada

Explore the economic and administrative aspects of setting up and managing a Canadian law practice. Work through substantive legal problems that simulate matters likely to be encounter in a small practice, including litigation, real estate, wills and estates, and business organization matters.